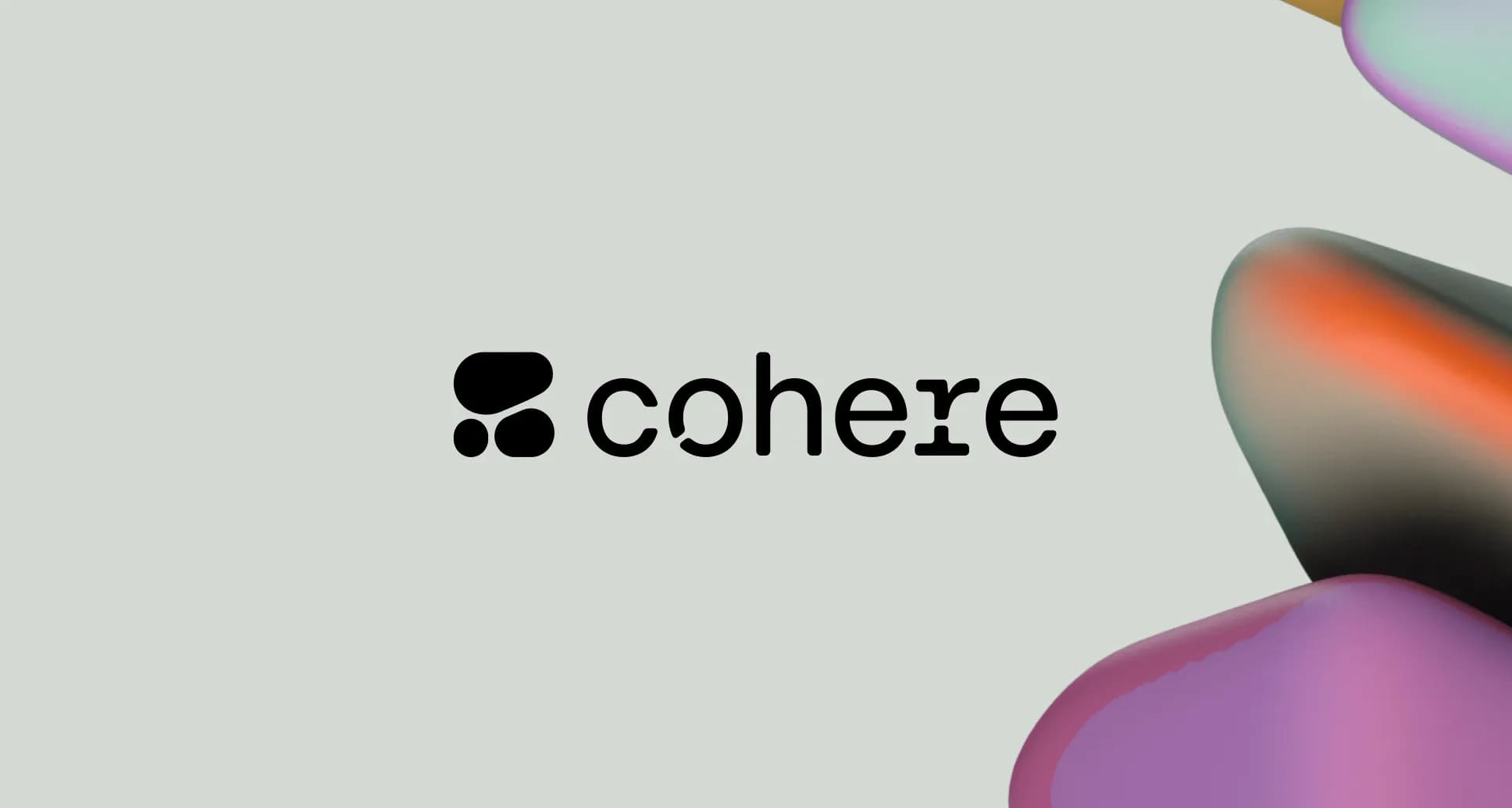 A New Era for Cohere: Securing $270M Series C Investment to Propel Generative AI Forward
In a world where technology advances at a rapid pace, the race to lead and innovate is relentless. One company, Cohere, has taken a leap forward, securing a massive $270M in Series C funding to bolster its position as a leader in the generative AI landscape.
This Series C funding round, led by Inovia Capital, is not just about the money; it signifies a significant vote of confidence from a wide array of globally renowned investors. These include tech giants NVIDIA, Oracle, Salesforce Ventures, and many others spread across the USA, Canada, Korea, the UK, and Germany. This diverse group of institutional and strategic investors have rallied behind Cohere, recognizing the company's potential to revolutionize the business world with its AI technologies.
As Aidan Gomez, CEO and co-founder of Cohere, aptly puts it, "AI will be the engine driving the next decade of business success." Companies are shifting their focus from the initial buzz around generative AI to finding concrete ways to accelerate their businesses using this technology. As this shift happens, Cohere stands ready to guide these companies to success in this new technological era. They are prepared to redefine business with a new generation of AI products and services that promise to revolutionize the way we conduct business.
Cohere's AI: Designed for the Enterprise, Ready for the Future
Cohere's AI platform stands out in the crowded AI landscape with its unique design tailor-made for enterprises. It offers secure deployment options within a company's existing cloud environments, customization, and robust customer support. It is more than just a product; it is an ecosystem that includes consulting and system integrator partners. This ecosystem is designed to assist enterprises at any stage of their AI journey, whether they are just dipping their toes into AI or are looking to scale their AI deployments.
One of the defining features of Cohere's AI platform is its cloud-agnostic approach. This approach offers unparalleled flexibility and data privacy, allowing the platform to be deployed on any cloud provider, within a customer's existing cloud environment, or even on-site. This versatility empowers businesses to transform their current products and build the next generation of innovative solutions, all while ensuring their data remains secure.
A Partner in Progress: Cohere's Investment Philosophy
Investment is not just about funding for Cohere. It's about partnering with entrepreneurs who have a global mission and ambitions. As Steve Woods, CTO and Partner at Inovia Capital, explains, "Our whole purpose is to invest in great entrepreneurs who have a worldwide mission and ambition." This investment represents a rare opportunity that could fundamentally change society and add more value to humankind, and they are thrilled to partner with Cohere in this journey.
Momentum and Recognition: Cohere's Recent Achievements and Future Prospects
The recent funding news comes at a time of significant momentum for Cohere. The company recently announced a collaboration with Salesforce Ventures to advance generative AI to unlock business value. It also engaged with LivePerson to supercharge customer experiences. These developments, coupled with increasing demand and interest from the enterprise market, highlight Cohere's growing influence in the AI industry.
Cohere's Command model, a result of the company's continuous technological advancements, has received high praise for its accuracy in Stanford's most recent language model evaluation. In addition to this, Cohere recently released the first-ever publicly available multilingual understanding model. This model, trained on authentic data from native speakers, can read and understand over 100 of the world's quote("most commonly spoken languages.", "is best positioned to seize the global enterprise market opportunity for Generative AI and LLMs," said Lance Matthews, Managing Director, DTCP. "Our unique fund structure and relationships allows us to gather a coalition of global institutional and strategic investors including Deutsche Telekom to accelerate Cohere's vision to bring this technology to enterprises worldwide") quote("To learn more about", "reach out to [email protected].") most commonly spoken languages. This feat is a testament to Cohere's commitment to advancing AI technology and making it accessible to a global audience​.
Lance Matthews, Managing Director at DTCP, encapsulates this sentiment well. "Cohere has a rare combination of top-tier talent, the most innovative technology, and is best positioned to seize the global enterprise market opportunity for Generative AI and LLMs," he comments. He further adds that the unique structure and relationships of their fund have allowed them to gather a coalition of global institutional and strategic investors, including Deutsche Telekom. This coalition is set to accelerate Cohere's vision of bringing this transformative technology to enterprises worldwide​.
Join the Journey: Opportunities at Cohere
Cohere is a company on the move, and they are always looking for talented individuals who share their vision and passion for transforming the future with AI. If you're excited by the potential of AI and want to contribute to this technological revolution, Cohere encourages you to explore opportunities on their careers page. For media inquiries, Cohere can be reached at [email protected].​
In the grand scheme of things, AI is still in its infancy. But with companies like Cohere leading the charge, the future of AI – and, by extension, the future of business – is bright. Cohere's recent Series C funding and their continuous technological advancements underscore their commitment to bringing the power of AI to enterprises worldwide. As AI continues to evolve and permeate various aspects of our lives, one thing is clear: Cohere is a company to watch in this transformative journey. Their dedication to innovation, their ability to attract top-tier talent and investment, and their focus on helping businesses navigate the AI landscape are powerful indicators of their potential to shape the future of AI.