Canada's Approach to AI Regulation: Navigating the Future of Technology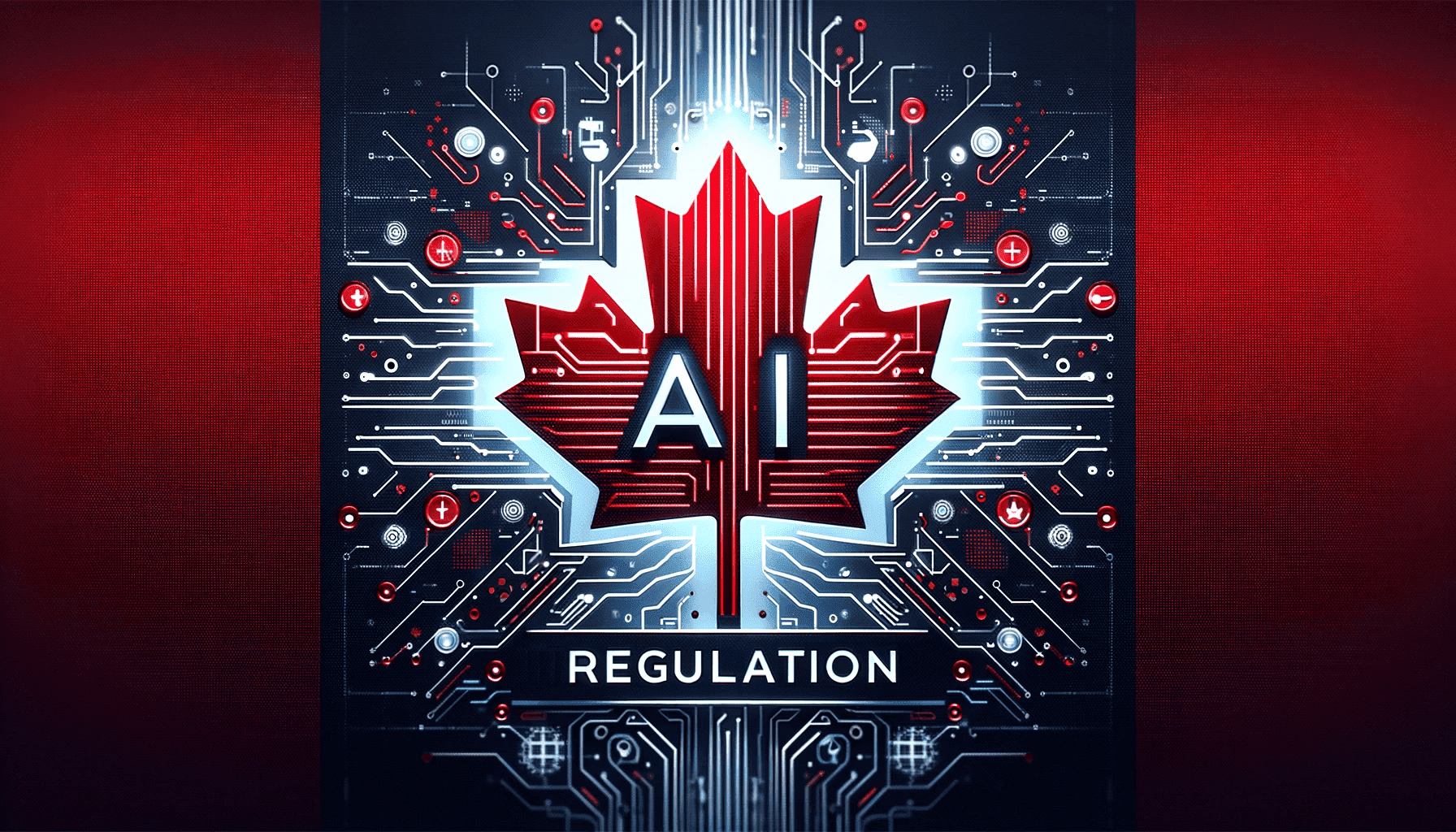 Introduction to AI in Canada
Artificial Intelligence (AI) in Canada has become a beacon of innovation, attracting global attention. Canada's AI sector is booming, thanks to its forward-thinking policies and vibrant academic community. But with great power comes great responsibility, and the regulation of AI is a pressing issue.
Overview of AI Regulation in Canada
The current landscape of AI regulation in Canada is a patchwork of federal and provincial initiatives. The federal government has taken steps to establish guidelines, while provinces are experimenting with their own regulations to ensure that AI benefits everyone.
Importance of AI Regulation
The economic impacts of AI are undeniable. Regulation plays a pivotal role in fostering an environment where innovation can flourish without compromising ethical standards or the nation's competitive edge.
Key Players in AI Regulation
Various government bodies and industry stakeholders are actively involved in shaping the AI regulation landscape. From federal departments like Innovation, Science and Economic Development Canada to the Privacy Commissioner, each plays a crucial role.
Legislation and Policy
Canada's legal framework, including laws like PIPEDA, provides a foundation for AI regulation. However, new proposed regulations are on the horizon, reflecting the dynamic nature of the field and the need for continuous dialogue between the industry and the public.
Challenges in AI Regulation
Striking a balance between fostering innovation and maintaining control is a significant challenge. Canada must navigate economic pressures and rapid technological evolution to create a robust regulatory framework.
International Perspectives on AI Regulation
Looking at how the EU and the USA regulate AI offers valuable insights. The GDPR and the proposed AI Act in the EU are often seen as benchmarks, while the American approach is more laissez-faire.
Public Perception and Media Portrayal
Public opinion and media representation can significantly influence the development and acceptance of AI regulations. Canada strives to maintain an open dialogue to align its policies with the values of its citizens.
Future Directions for AI Regulation in Canada
Canada's government has laid out strategic frameworks and allocated resources to support AI's ethical and controlled growth. The future looks promising, with clear roadmaps pointing the way.
As Canada continues to lead in AI innovation, the need for comprehensive regulation becomes increasingly important. Balancing economic growth with ethical considerations will ensure that Canada remains at the forefront of this technological revolution.
Introduction to AI in Canada
In the heart of North America, Canada shines as a pioneering force in the realm of Artificial Intelligence (AI). With its vibrant academic community, led by some of the world's most renowned AI researchers, and a burgeoning ecosystem of startups and established tech giants, Canada's AI landscape is rich with innovation and potential. However, as AI technologies become more integrated into the fabric of daily life, the conversation inevitably turns to regulation. The Canadian government recognizes the transformative power of AI, as well as the need for a regulatory framework that promotes growth while protecting citizens and upholding ethical standards.
Overview of AI Regulation in Canada
Current Landscape Navigating through the multifaceted terrain of AI regulation in Canada reveals a complex interplay between federal leadership and provincial autonomy. At the federal level, Canada has been proactive, releasing guidelines that emphasize responsible AI development. These guidelines serve as a north star for provinces, each tailoring their AI policies to reflect local needs and values.
Federal Involvement The federal government's involvement in AI regulation is crucial. It sets the national tone and establishes a baseline for what AI practices are permissible, ensuring that AI serves the public interest.
Provincial Initiatives Each province has the liberty to go beyond federal guidelines, crafting regulations that address specific regional concerns. This localized approach allows for nuanced regulation that aligns with the unique economic and social landscapes of Canada's diverse provinces.
Importance of AI Regulation
Economic Impacts The economic implications of AI are profound. By providing a regulated environment, Canada is not just safeguarding ethical AI practices but also nurturing an ecosystem where innovation can thrive, startups can scale, and multinational corporations can invest with confidence.
Ethical Considerations Ethics lie at the heart of AI regulation. Issues like privacy, consent, and data protection are paramount. Regulations must ensure that AI systems are fair, transparent, and accountable, to maintain public trust and mitigate risks associated with bias and discrimination.
Key Players in AI Regulation
Government Bodies From the corridors of the federal government to the offices of the Privacy Commissioner, the wheels of AI regulation are turned by a myriad of government bodies. Each has a stake in shaping policies that affect the development and deployment of AI.
Industry Stakeholders Tech companies, from sprightly startups to behemoths like Google and Microsoft, have a vested interest in the regulation conversation. They are joined by academic circles and research institutions that often serve as the birthplace of groundbreaking AI innovations.
Legislation and Policy
Existing Laws The Personal Information Protection and Electronic Documents Act (PIPEDA) is among Canada's cornerstone regulations impacting AI, governing how personal information is handled in the private sector.
Proposed Regulations Looking ahead, Canada is preparing for a future where AI is even more deeply enmeshed in society. Proposed regulations are under discussion, with the government seeking insights from industry experts, academics, and the public to shape policies that align with societal values.
Challenges in AI Regulation
Balancing Innovation and Control As Canada ventures further into the AI frontier, it faces the daunting task of balancing the drive for innovation with the need for control. Regulators must foster an environment that encourages technological breakthroughs while also implementing safeguards to prevent potential abuses of AI.
Economic Pressures Canada, like many nations, is under economic pressure to remain competitive in the global AI race. Yet, it must do so without compromising on the rigorous standards that ensure AI advancements are not at odds with the public good.
Technological Evolution AI technology evolves at a breakneck pace, outstripping traditional regulatory frameworks. Canada's regulatory approach must be agile enough to adapt to new developments, ensuring that regulations remain relevant and effective.
International Perspectives on AI Regulation
Comparisons with the EU and USA Canada often looks to international benchmarks in AI regulation, such as the European Union's General Data Protection Regulation (GDPR) and the proposed AI Act. While the EU takes a more stringent approach, the United States tends toward a more hands-off philosophy. Canada's challenge is to learn from both and carve a path that reflects its own values and priorities.
American Approach to AI Regulation The American approach to AI regulation is characterized by its laissez-faire attitude, often leaving the market to self-regulate. Canada can glean insights from the US experience, identifying best practices and potential pitfalls.
Public Perception and Media Portrayal
The Canadian public's perception of AI, heavily influenced by media portrayal, can either accelerate or hinder regulatory progress. By fostering informed public discourse, Canada can ensure that its AI policies are not only technically sound but also democratically legitimate.
Future Directions for AI Regulation in Canada
Government Roadmaps The Canadian government has outlined strategic roadmaps that highlight the need for continued investment in AI and a commitment to ethical standards. These roadmaps are critical for guiding future regulatory frameworks and ensuring that Canada remains at the forefront of AI development.
Strategic Frameworks These frameworks encompass not only regulations but also the broader societal implications of AI, including workforce development and the socioeconomic impacts of automation.
Funding and Resources To support these ambitions, Canada is investing in AI research and development. By allocating funds and resources strategically, the government aims to cultivate a robust AI ecosystem that is both innovative and regulated.
Canada's approach to AI regulation is multifaceted and evolving. The nation is poised to navigate the complex terrain of AI governance with a clear vision: to harness the power of AI for economic prosperity and the betterment of society, all while upholding the highest ethical standards. As Canada continues to engage with international partners, industry stakeholders, and its citizens, the future of AI regulation in Canada looks to be as dynamic and promising as the technology itself.
FAQs
What is Canada's position on AI regulation? Canada is actively developing a regulatory framework that promotes responsible AI development while encouraging innovation and protecting citizens' rights.
How does Canada's AI regulation compare to that of the EU and the USA? Canada seeks a middle ground between the EU's stringent regulations and the USA's more relaxed approach, aiming for a balanced regulatory framework that reflects its unique values.
What are some challenges Canada faces in regulating AI? Canada must balance innovation with ethical considerations, navigate economic pressures, and keep up with the rapid pace of technological evolution.
How does public perception affect AI regulation in Canada? Public opinion shapes and is shaped by AI regulation. Positive public perception can drive forward regulatory measures, while skepticism or fear can result in resistance.
What future developments are expected in AI regulation within Canada? Canada anticipates updating its regulations to keep pace with technological advancements, investing in AI research and development, and continuing public and industry engagement to shape future policies.